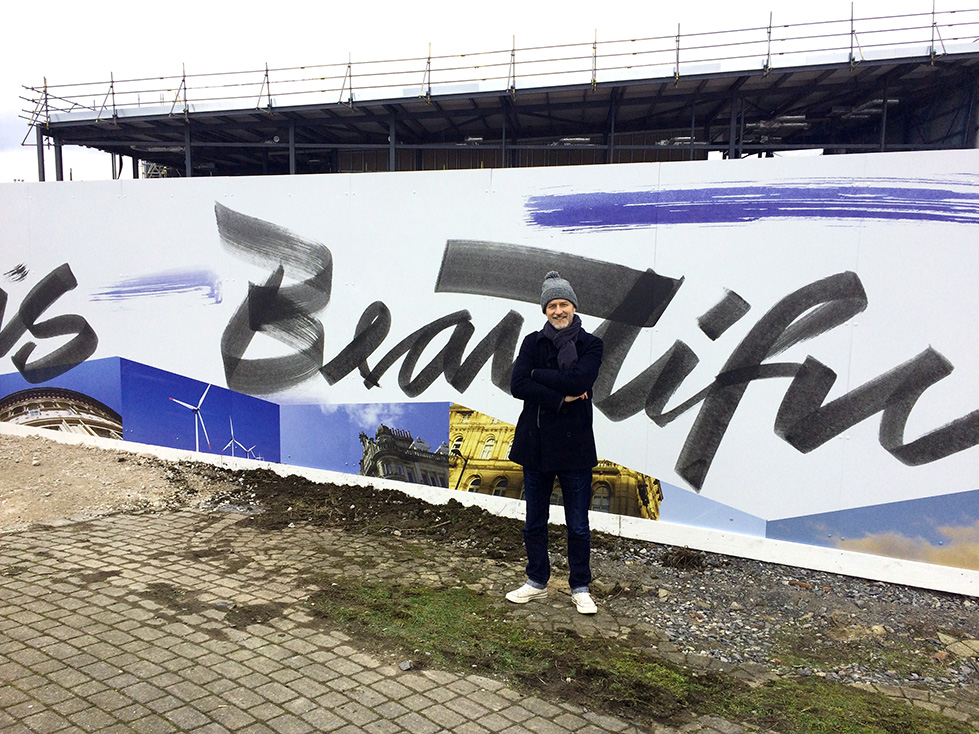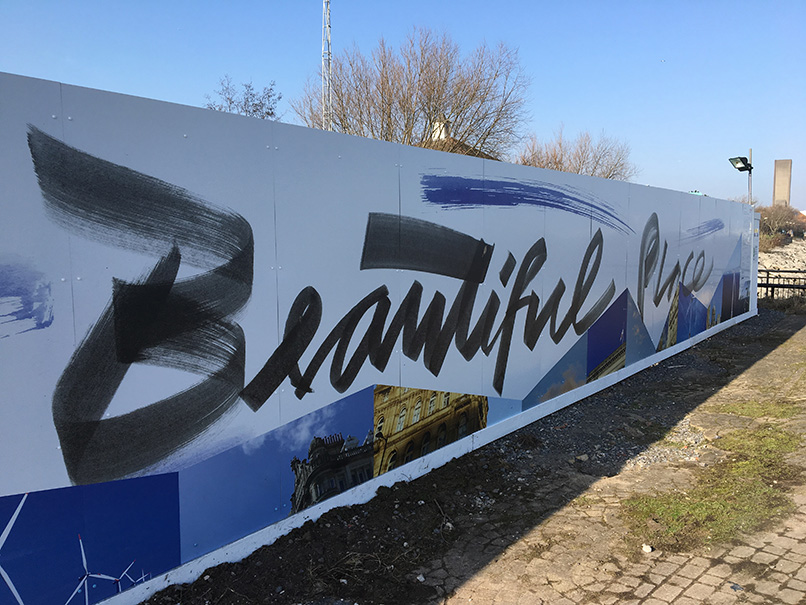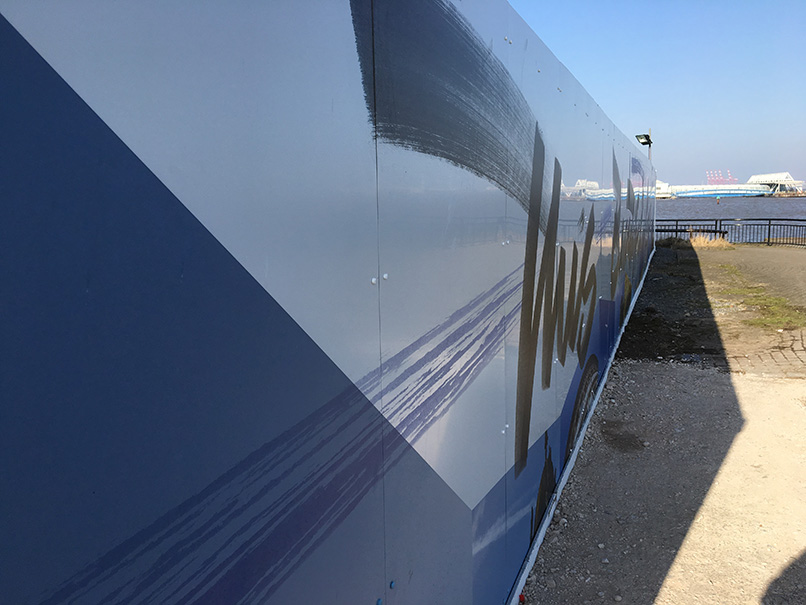 This Beautiful Place a celebration of Liverpool's evolution and its role as home to one of the UK's most exciting and innovative energy infrastructure projects: DONG Energy's Burbo Bank Extension Offshore Windfarm.
This is my graphic for Robertson Construction and Dong Energy. It's situated on the dockside at Kings Wharf on The River Mersey in Birkenhead. It faces Liverpool's Historic Liver Buildings. Behind the hoarding, Robertson are constructing the windfarm's operation and maintenance base, a building that will become a new feature of the Mersey riverfront, just as the giant wind turbines have become integral to the city's horizon.
The handwriting had to speak to a range of different stakeholders. Mersey Ferry and Cruise liner traffic sail within yards of the development. The drawing style had to be accessible and combine a calligraphic approach with legibility. Whilst  appealing to the general public, it also had to have a quality that would speak to more marginalised groups. The design had to talk to the people who previously defacing the existing panels.
One of the research questions was how to use these spaces to speak to a range of stakeholders and avoid vandalism that sometimes proliferates in these situations.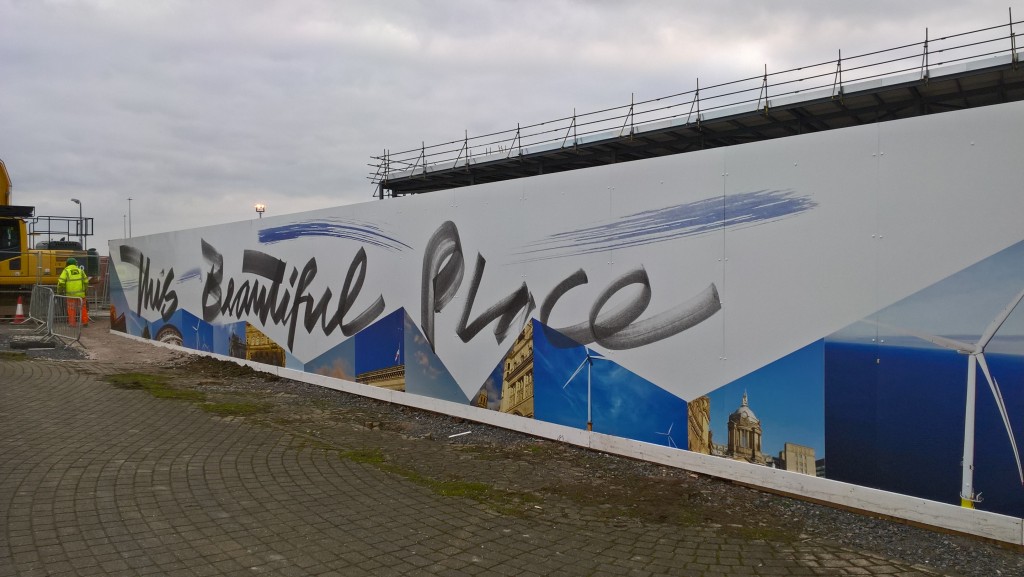 I also worked with Poet Nathan Jones and local students from Wirral Met College to record their response to the changes to their local area, to their city's horizons and what these changes mean for them. There's a final panel that contains some of the students poetry and reflections.
This is the original Concept – Please Don't Stop Loving Me. It resonated more with the city's musical heritage and the relationship between Liverpool and Birkenhead.