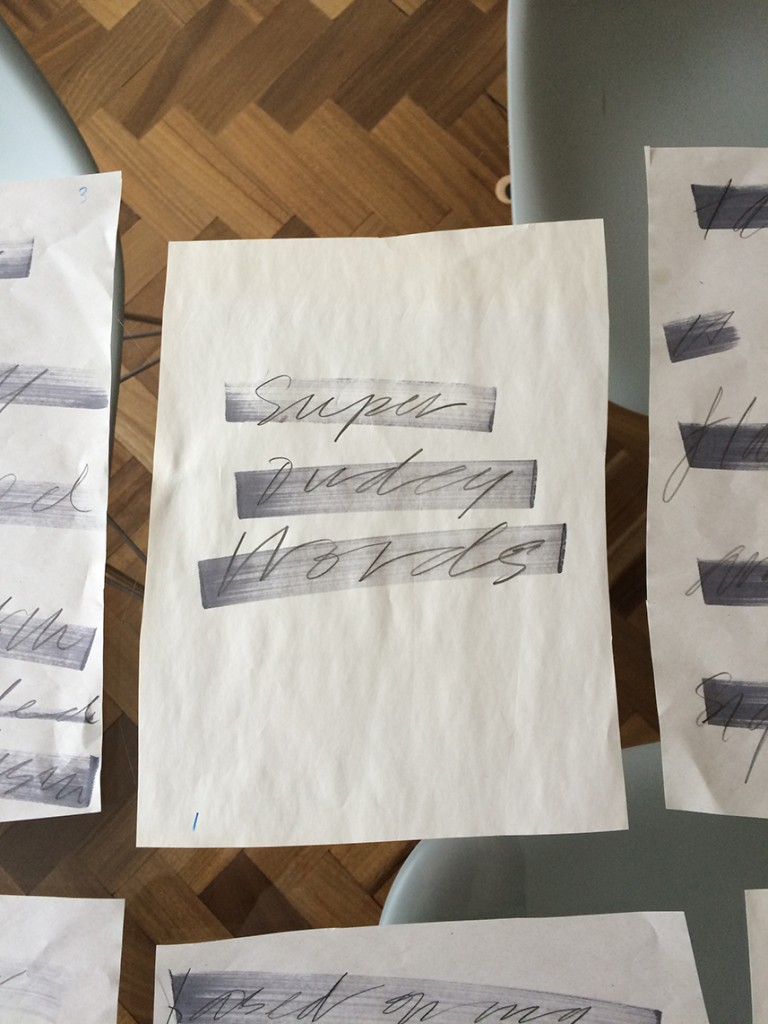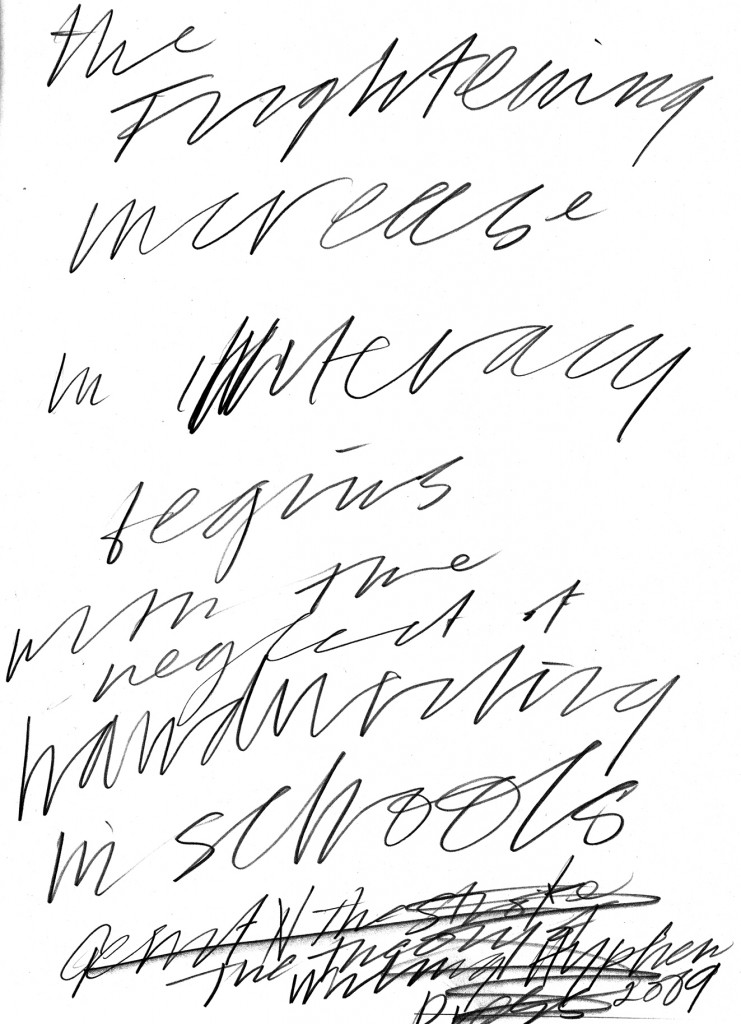 This is a work in progress / writing as drawing – most of the text is completed, these are background textures / risograph prints. The photos were taken at my Liverpool HQ.  
Writing and drawing letters, something that sits in that space between Graphic Design and Illustration Practice.
This document represents a number of collaborations and experiences with The Everyman Theater and Tate Liverpool. How using calligraphy as a starting point it can be used to promote social engagement for an audience that doesn't normally engage with traditional art and cultural institutions.
This is an examination of how to can make public text based artworks that engage with a wider public but also acknowledges a marginalised and disenfranchised community. There is a convergence of thinking which challenges the idea that handwriting is an indicator of intelligence in young people.
Hello Magazine and the Daily Mail have all been in touch about publishing. But because there's no pictures of Kim Kardashian or Kerry Katona. They've bailed. It will now be printed as part of GARg – Graphic Arts Research group / Graphic Design and Illustration at Liverpool School of Art & Design