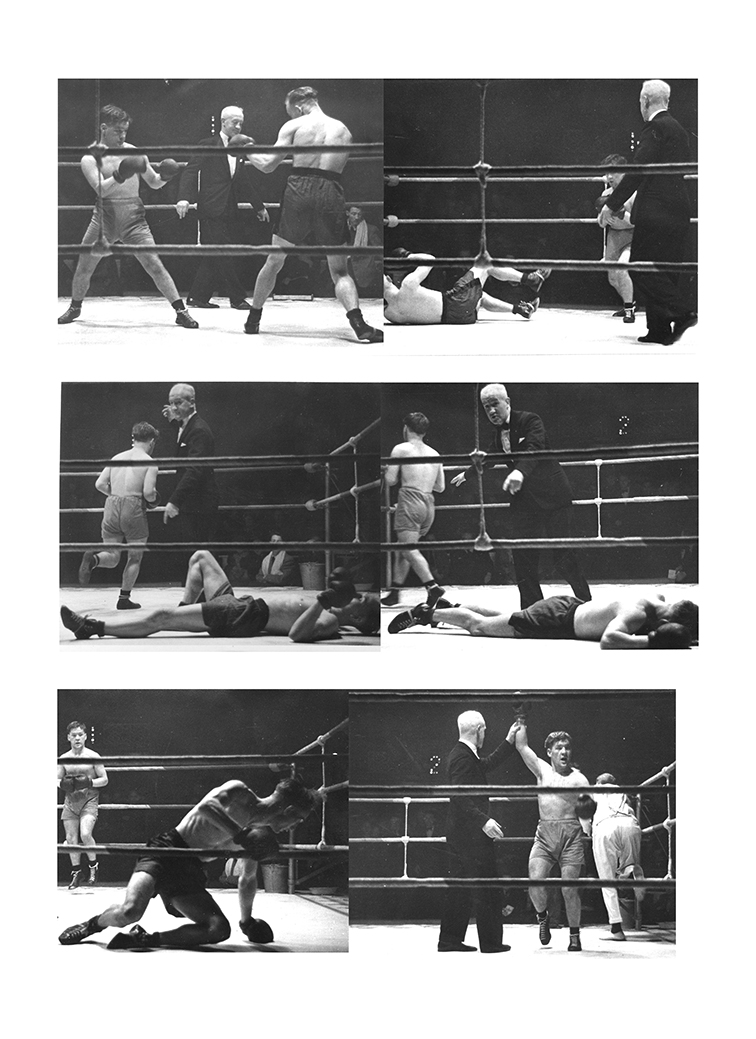 Dr.Rob MacDonald Is a Reader in Architecture at Liverpool School of Art & Design. Rob's dad was Billy MacDonald, a lightweight Boxer from Liverpool. Rob kindly lent some of the photos from his family archive for this submission.
If it came to a scrap between Art School programmes, most money would be on the Architecture team. Mine would be on the Fashion squad.
Some info about Rob's dad –
Billy started out at Unity Boys Club in Upper Parliament Street, Liverpool, before moving tothe  Kensington ABC. He sparred with Terry Allen during the Second World War whilst both boxers served in the Middle East. When he left the service in 1947 he immediately turned pro. He had a total of 28 paid contests, winning 18 and losing only seven. The Ex-Liverpool pro Gerry McNally stated that a six-rounder between Billy and Billy Barton was the best fight he'd ever seen at the Stadium. After retiring Billy stayed in the game as first a trainer with his old Kensington club and later a manager. Amongst those he trained in their early careers was the legendary Liverpool Champion John Conteh.