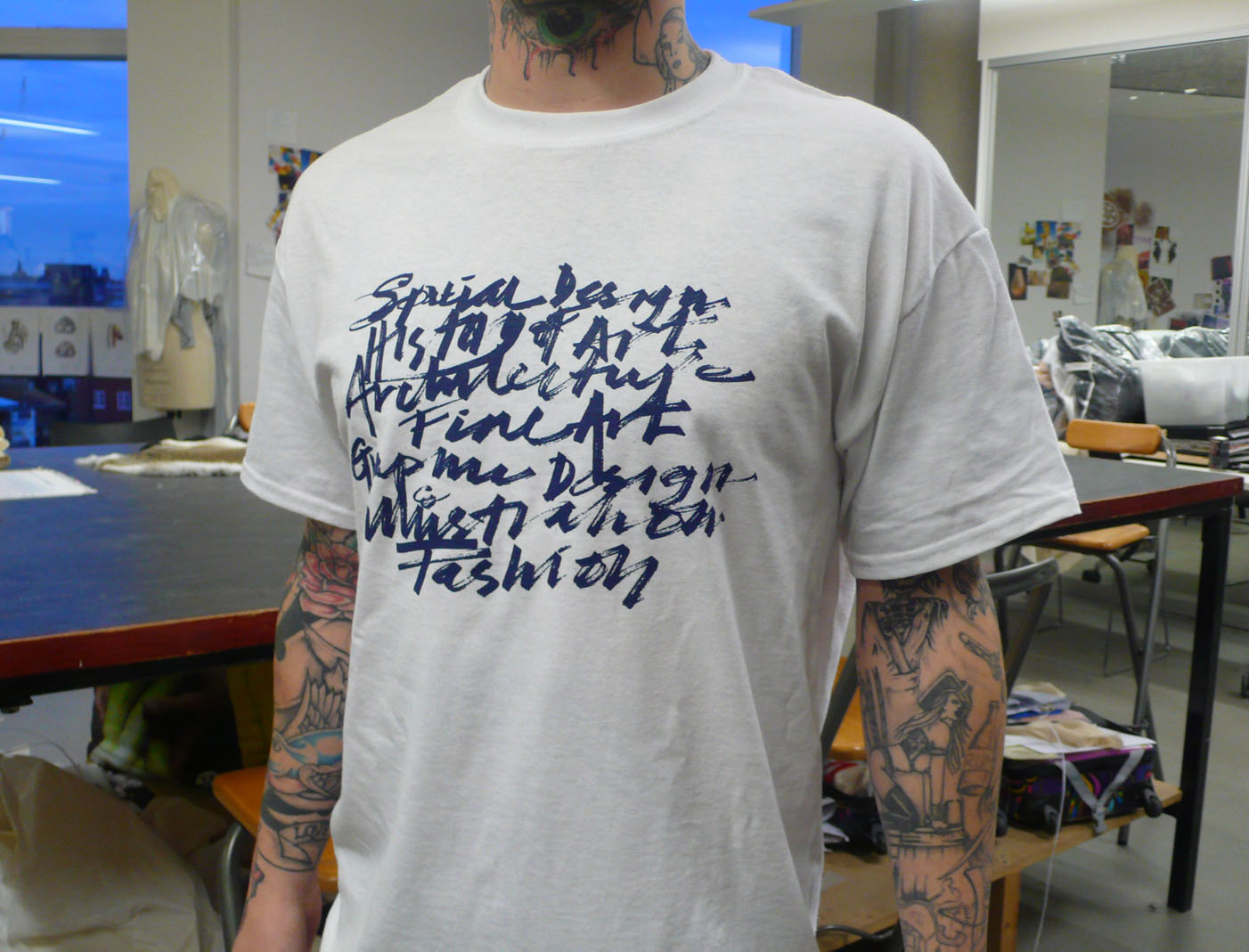 This is my t shirt graphic for the Liverpool School of Art & Design. No, it's not me modelling. I gave up all the Milan catwalk shit, years ago. This tee graphic is worn by Illustration students Mathew Sharp. Llauren Cavanagh & Jess Heaton. Thankfully, Terry Richardson wasn't available to take the photos of the girls, so I did.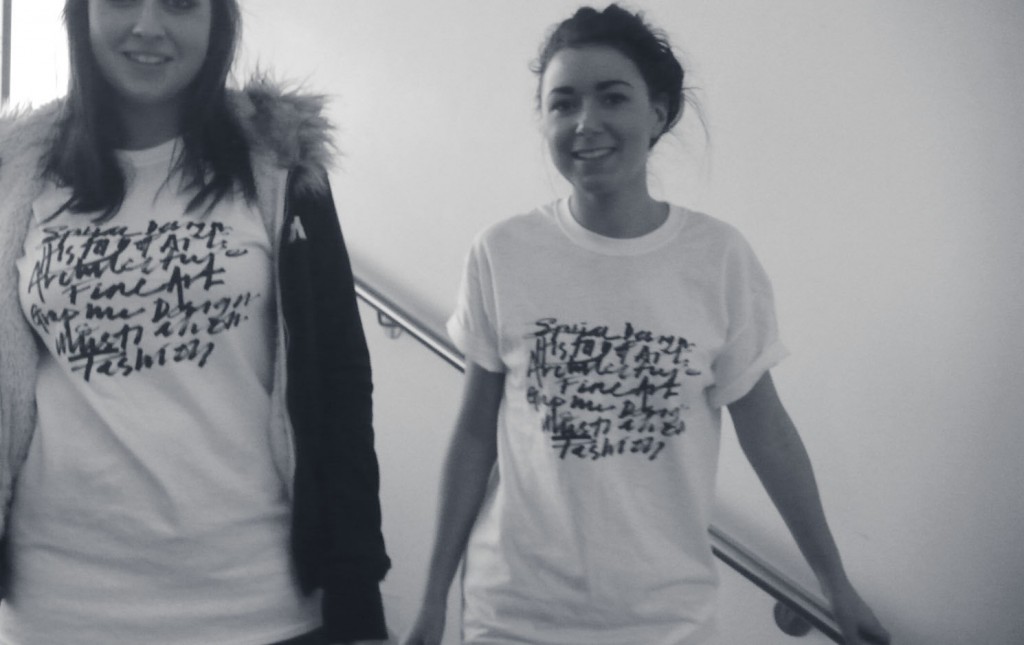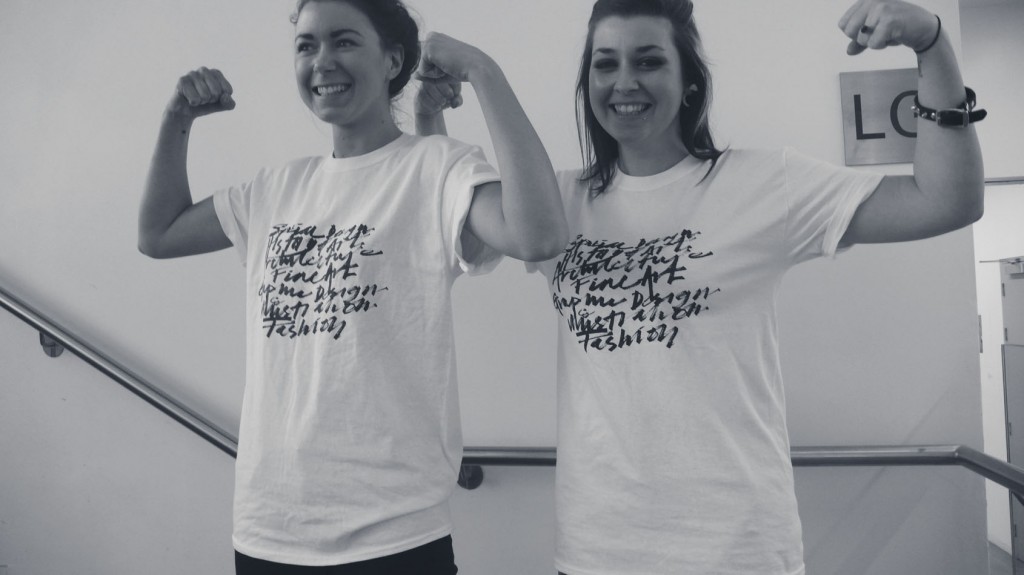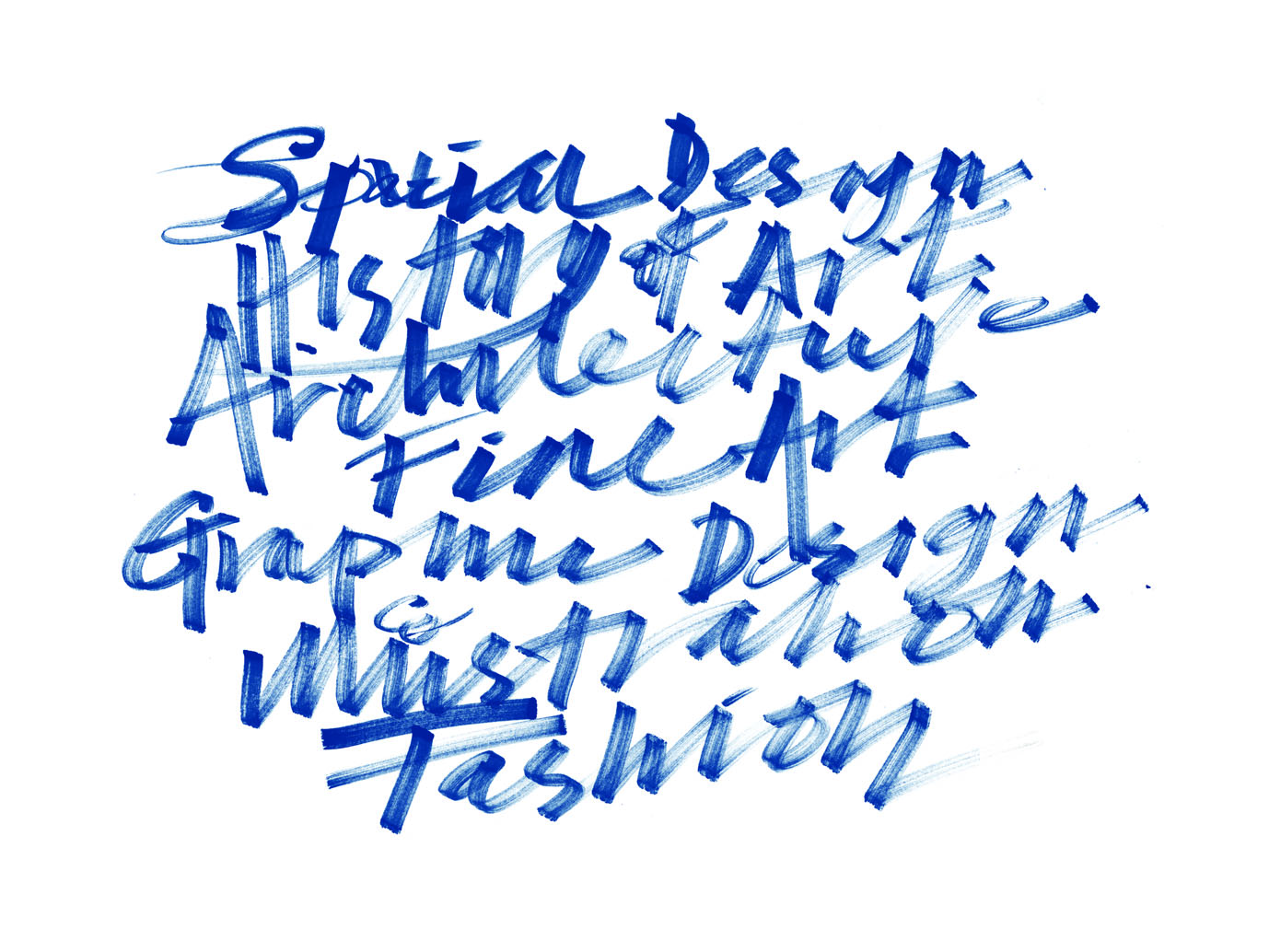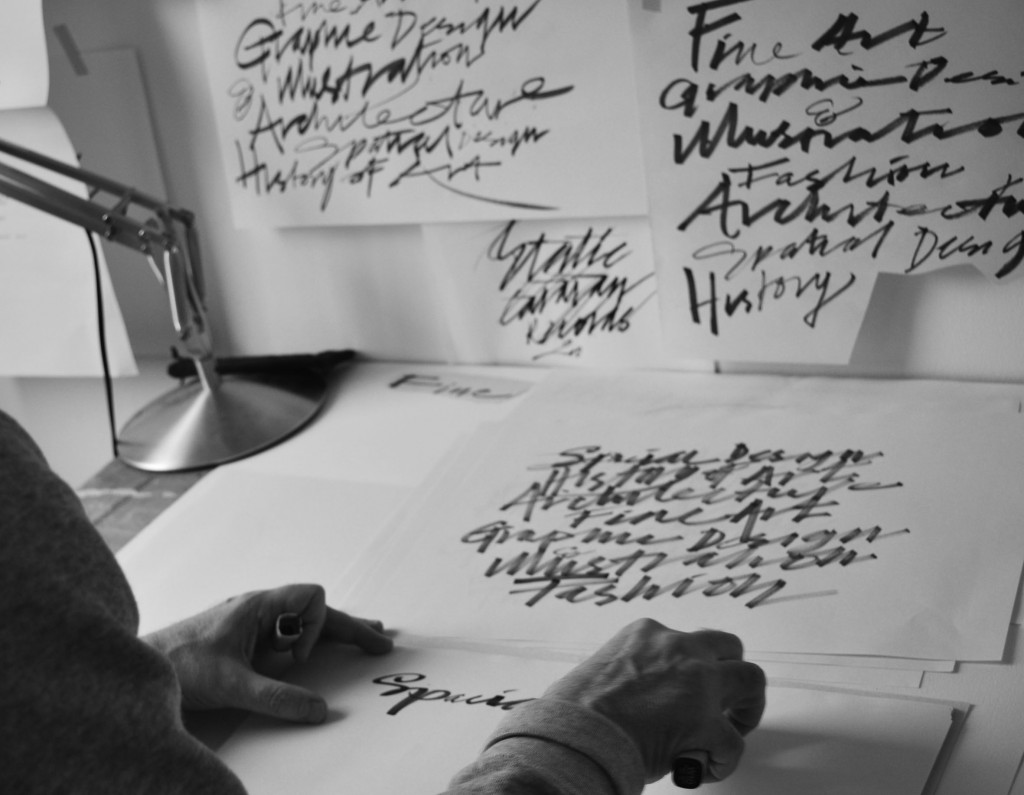 This is work in progress for a section of 2 x Large Scale Liverpool School of Art & Design recruitment Stands. The Manchester UCAS undergraduate fair and UCAS London.
The concept is based on the recent Everyman project –                                         photographs which reflect the diversity of teaching provision                                               and undergraduate activities at Liverpool Art School – more to follow.
The calligraphy names the five undergraduate and postgraduate programmes –
Spatial Design / Fine Art / Fashion                                                                                      History of Art / Architecture / Graphic Design & Illustration
I found out a day after artworking and sending the final digital files, that I'd spelt Spatial wrong. This was not a good moment. I put my posh watch on in the photos to look sophisticated, but my hairy CarnivalfolktinyHands ruin the scene. Nobody, not even the rain has such small hands. e.e cummings, he knew it. Photographs of me pretending to work are by Lisa "It's all about the aperture" "Kemp