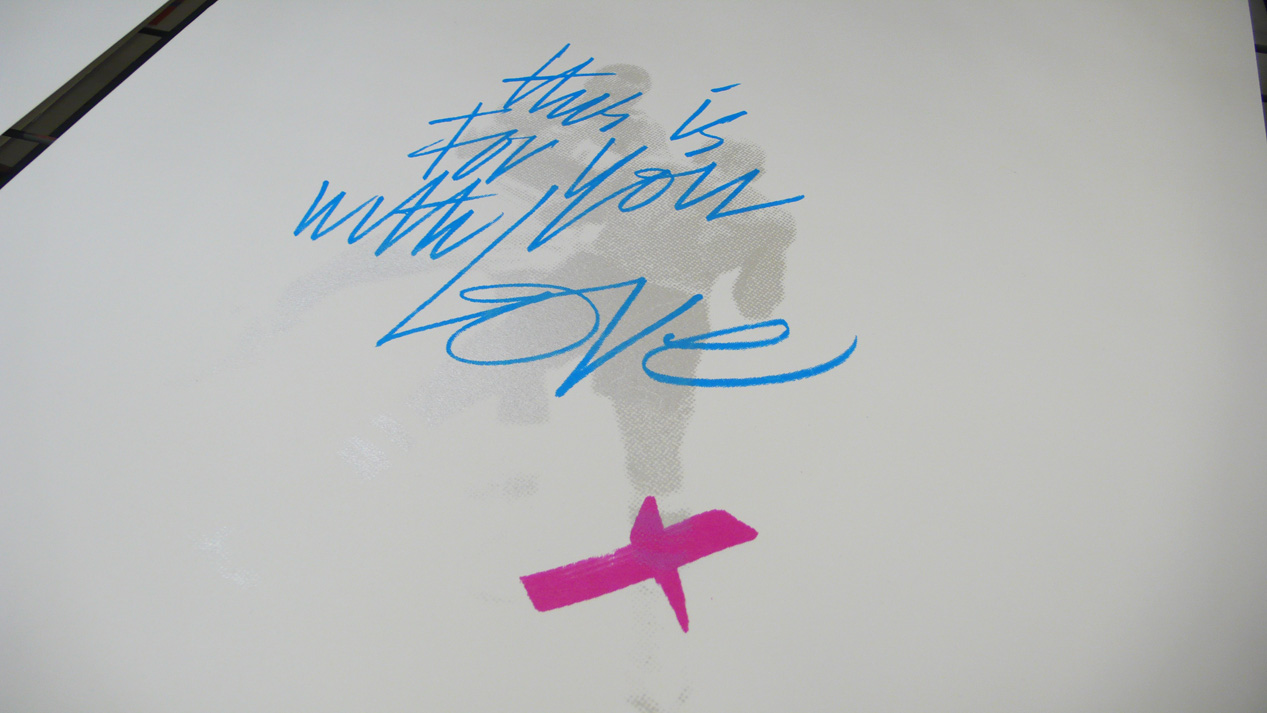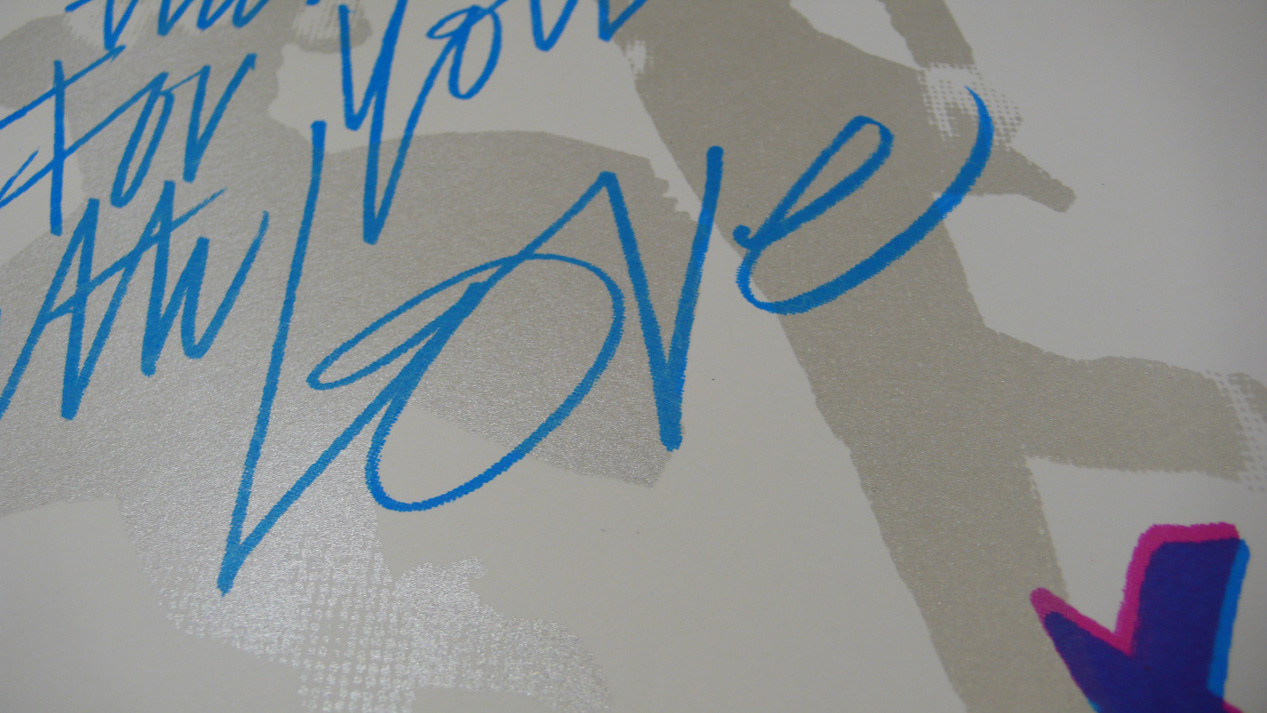 This is for you, with Love x
Marvin Hagler v Sugar Ray Leonard. One of the all time classic Middleweight Contests from 1987. The second print is of Ginger Rogers and Fred Astaire in the 1937 Musical, Swing Time. All four were light on their feet. It was rumoured that Ginger Rogers was a bit of a kick off merchant, all I know is that she was a great dancer.
Limited Edition Screen Prints: Super Delux Metallic silver ink. Edition of 10 prints.
Fred and Ginger
Marvin & Sugar Ray
Metallic silver ink / version one + Metallic silver text & purple boxers / version two
All prints are A2 on 300gsm Norfolk paper + a version at 500mm x 350mm on 250 gsm Somerset.  For more information contact@moshaughnessy.co.uk