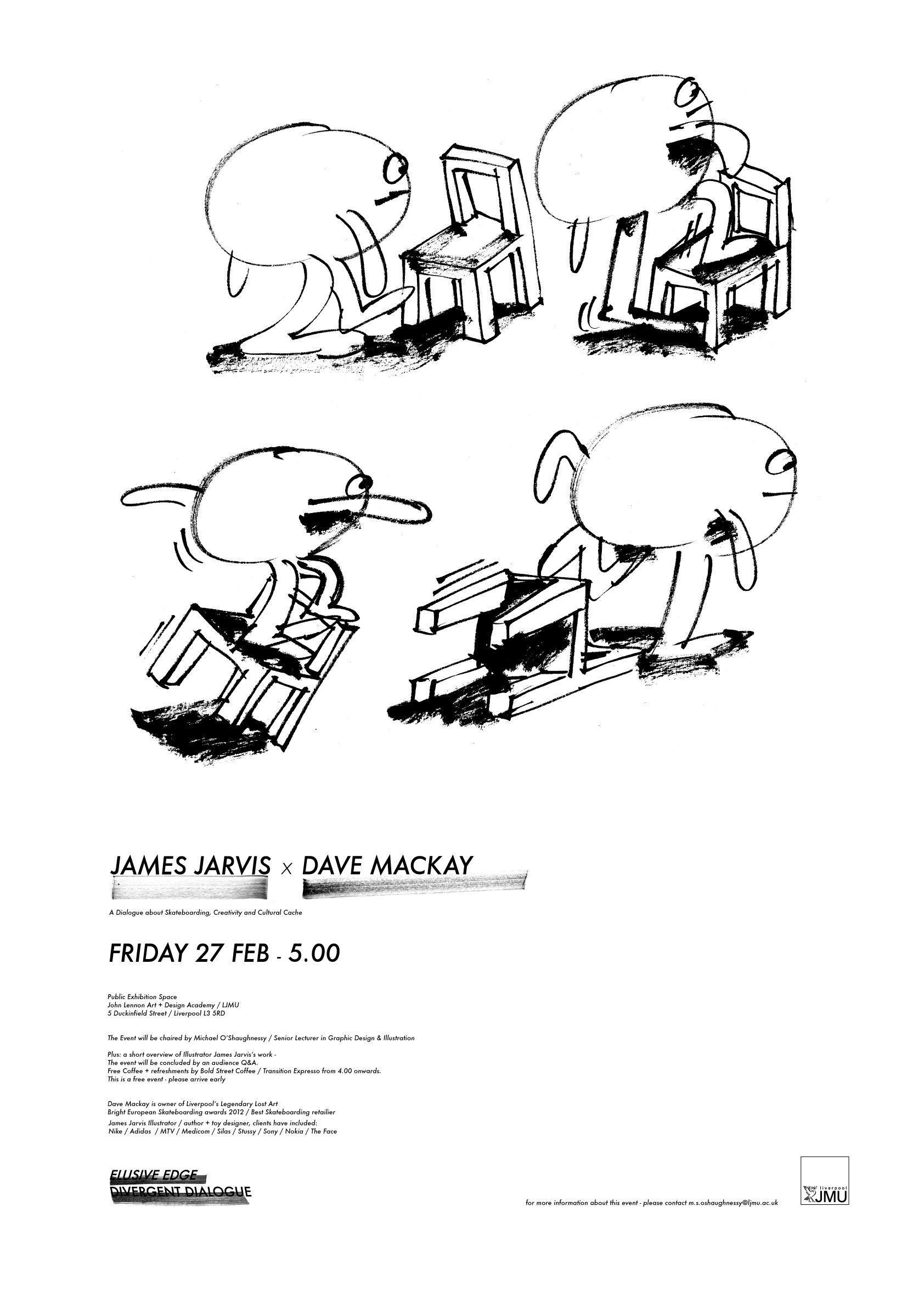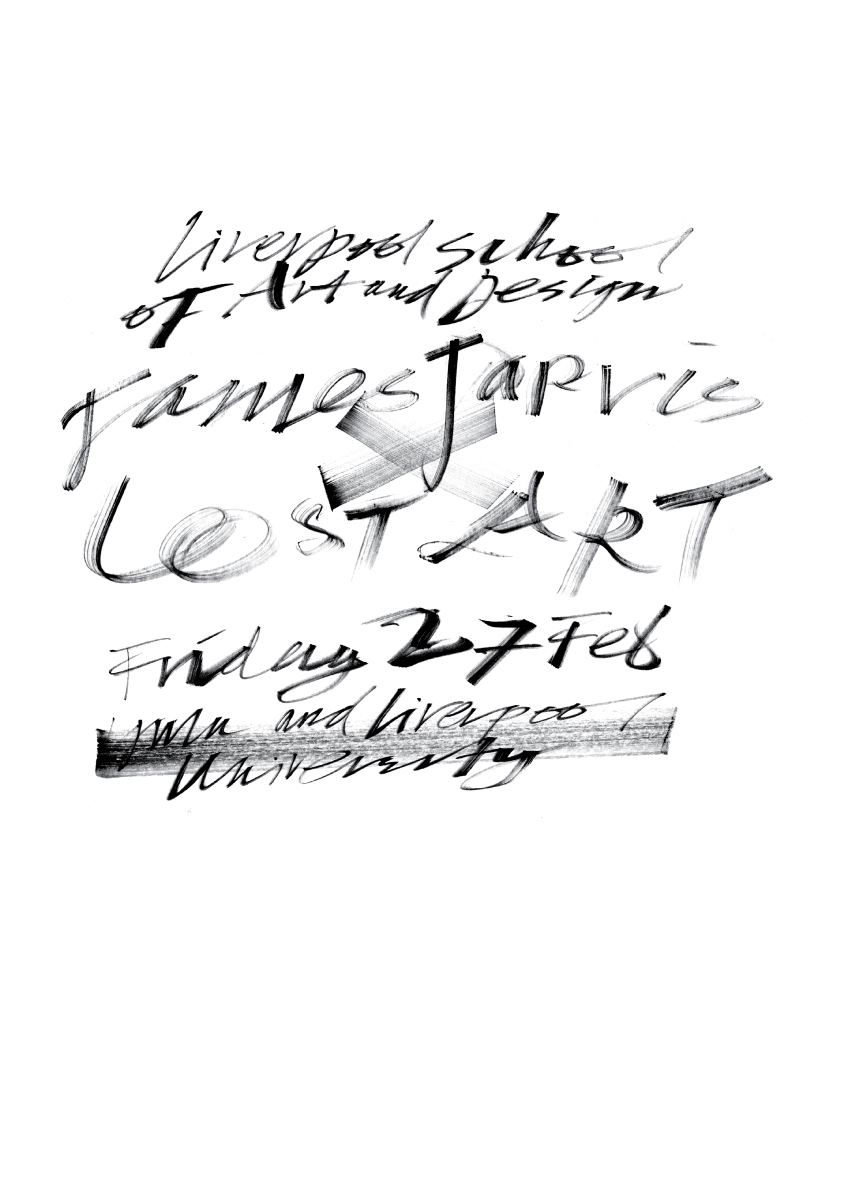 Divergent Dialogues is a series of talks / events hosted by LJMU & Liverpool University – entitled: The Elusive Edge.
I'm involved in the first part – The Reluctant Protagonist. It's a talk about Skateboarding, Creativity and Cultural Cache with super Illustrator James Jarvis and Dave Mackay owner of Liverpool's finest skateboard shop Lost Art. James Jarvis supplied one of his class Illustrations for the poster. I also used it on the reverse of a limited edition t shirt + sweatshirt – produced specially for the evening. More images to follow. A few lucky peeps will get these for free. I designed the text & calligraphy graphic that sit on the front.
I always preferred footy to skateboarding,Tried it once, but fell off and scuffed my trainers. Skaters wear cooler clothes – so, I'm faking it, for the evening.