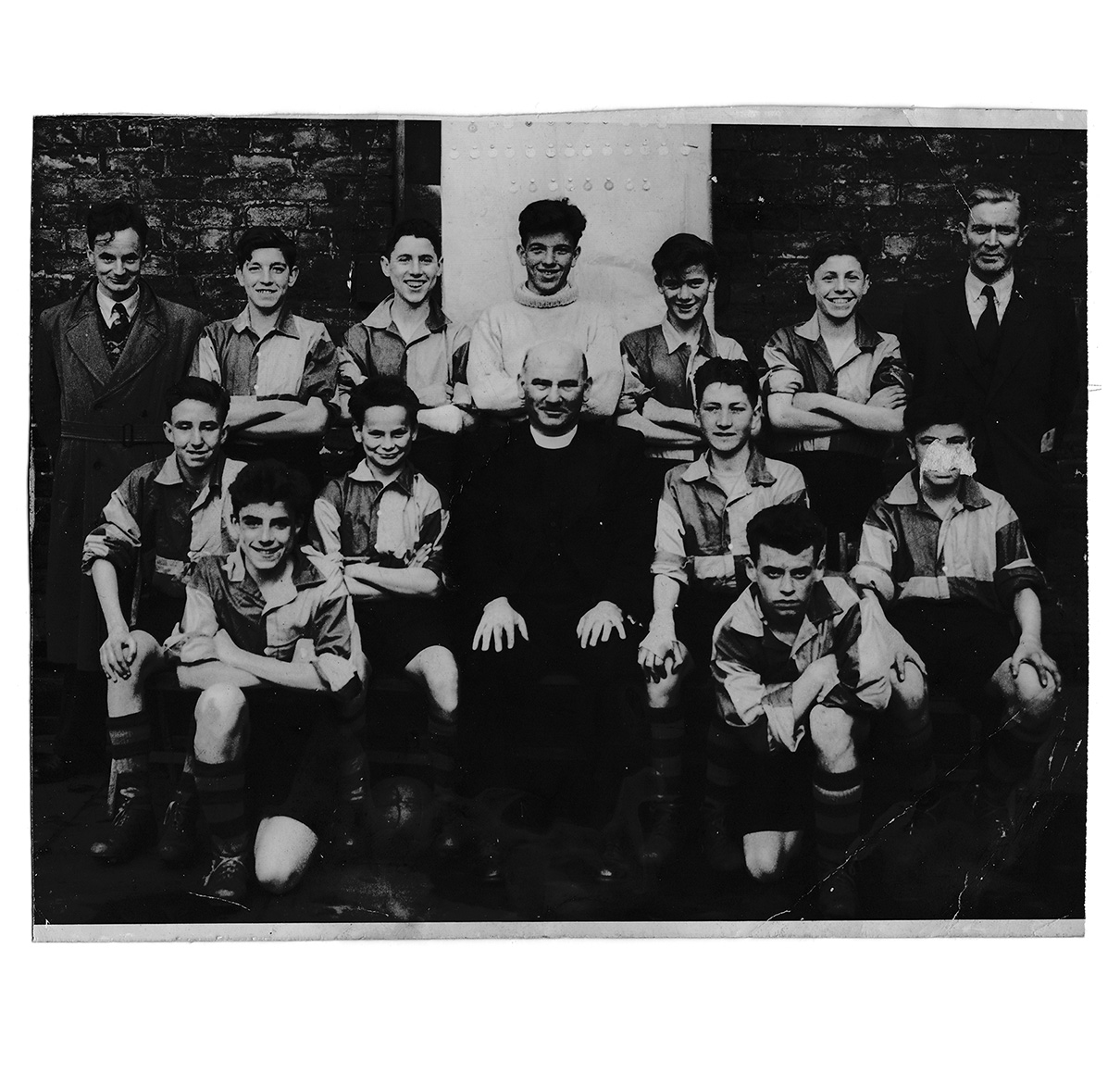 Football Summer
I found this photograph in an antique shop in Crosby. It's hard to guess when it was taken. My bet is the 1950's and somewhere in North Liverpool. It could be a school team or a club associated with the local catholic church.The boys are all smiling, there's a scratch which covers the face of one of the boys. The priest sits centre stage. Revelations about Priests, the Catholic Church and historic allegations of abuse proliferate in the media. So, when we read this image, its a shame that these connotations come to mind.
This may have been a photograph of a group of young boys for whom playing football was everything. When I was a kid, I played for St.William of York. We won the league, four years in a row. Football was everything. This photograph is someone else's story.
Below is my contribution to I Don't Love Soccer Because Soccer Has Never Loved Me This Project / Exhibition / Publication took a critical look at "the beautiful game" through the lens of graphic design and illustration. The exhibition was organised and curated by Ian Mitchell and presented artwork from an international selection of graphic artists made in response to an essay entitled The World Cup and Its Pomps written in 1978 by the famous Italian semiotician, intellectual and writer, Umberto Eco.
Soccer for me has been linked with the absence of purpose and the vanity of all things – Umberto Eco.
My image is a reworking of an idea based on the absurdity of World Cup Mascots. It features my version of the Russian World Cup Mascot, one of my football heroes, Pele, Mario Kempes* legs and a laughing Telsar football from the World Cup in 1978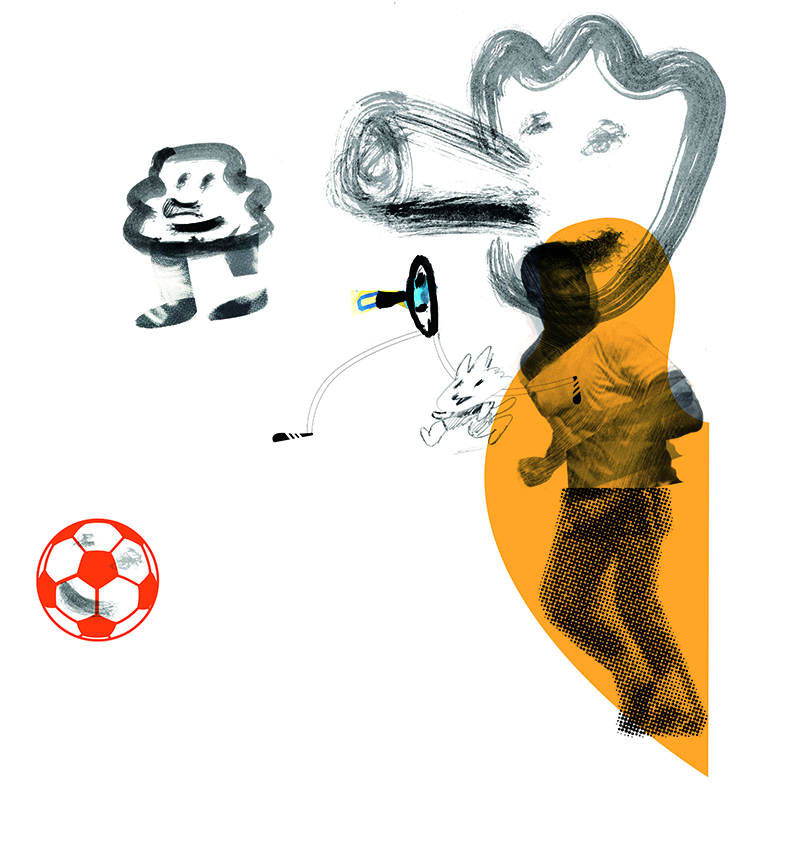 * Mario Kempes nicknamed El Toro was the golden boot winner at the World Cup in 1978