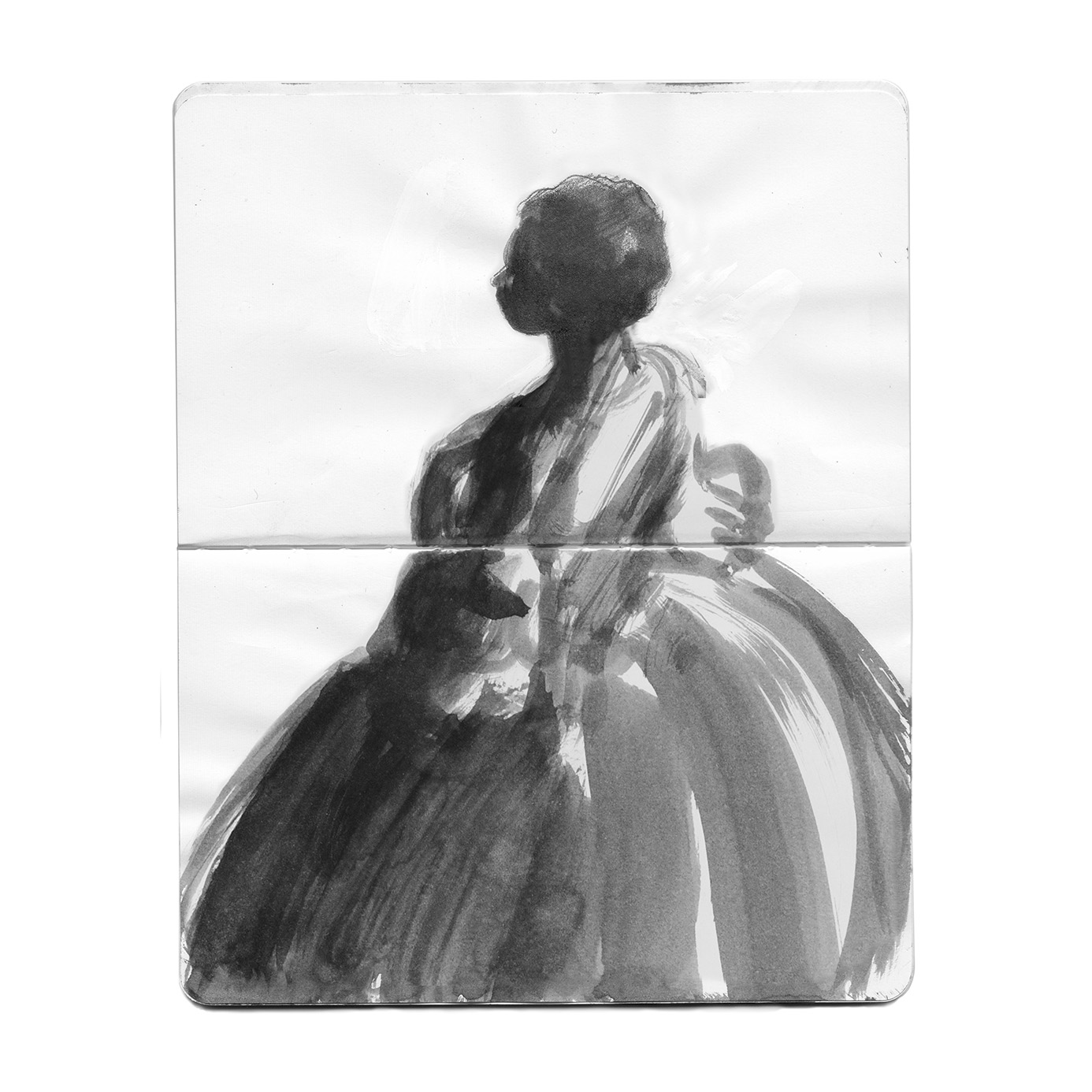 This Girl
Different stories.
I bought a Royal Doulton figurine in a charity shop in St.Johns Road in Waterloo Liverpool. Sonia Valde Harkess was 10 years old when she arrived from India in 1949 on the SMS Samaria. She stayed at 22 Sandon Street in Waterloo with her Mother, Grandmother, two sisters and younger brother, Michael. My mother Sonia was an Anglo Indian refugee from Dehra Dun in Uttarakhand.
The Royal Doulton girl reminded me of my mother.
This drawing is part of a group show Ride Your Pony curated by Marie Young – Liverpool Biennial 2018 / Independents
The drawing is a narrative distilling a number of experiences – Memory and my own Anglo Indian narrative from mothers post colonial journey. Drawings have a  transcendental quality moving outside their ordinary semantic meaning. The connection is the perception of making and the subject.
This Drawing is a new narrative, re examining my own and my families history.
There is also a brilliant cake shop in St.Johns Road, Caz's Kitchen. I went there too. But for something else. Something equally as good.