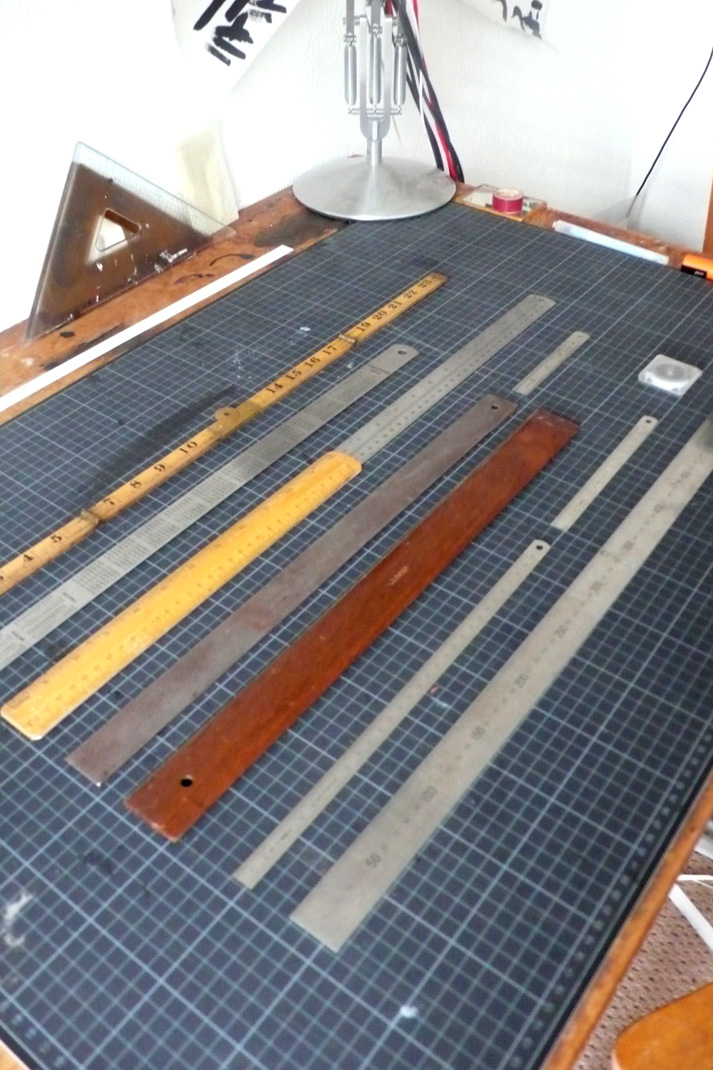 I've been off the blog radar recently. Falling on my arse in the middle of Hope Street and cracking a rib, hasn't helped.
This is my collection of rulers. I've become a little obsessed with grids and straight lines. Although I'm a fan of Muller Brockmann, you'd hardly call me a Swiss Modernist. If this is your thing, check out the super classy publishers Unit Editions and Wim Crouwel: A Graphic Odyssey.
My latest ruler acquisition is this rare A W Faber Bavarian wooden ruler from the 1940's. It has a beautiful inlaid metal edge. I don't use it much – I just stare at it.